Studio Webcam
Webcam is Online
Check out our live studio feed to see what's happening right now! Get a behind-the-scenes glimpse of our presenters, guests, and team members as they work to create amazing radio!
View
The Folk Show
Ron Armitage
The Folk Show with Ron Armitage is a must-listen for anyone who loves folk music, whether you're a die-hard fan or a newcomer to the genre. With its eclectic mix of traditional and contemporary folk, insightful commentary, and engaging interviews, the show is a true celebration of the rich and diverse world of folk music.
Friday, 22 Sep 1am
Listen Again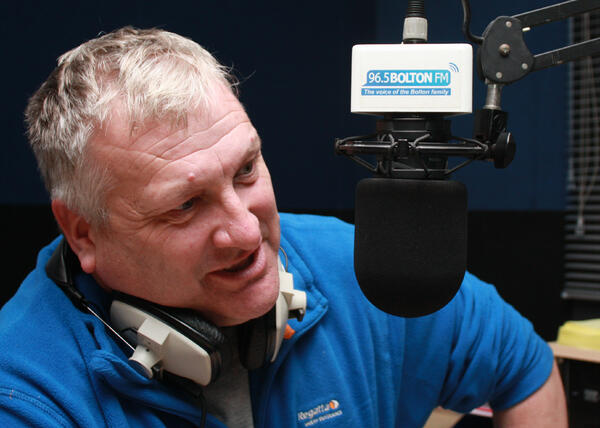 The Early Late Show
Andy Openshaw
Looking for a fun and entertaining way to spend your evenings, tune in to The Early Late Show with Andy and the guys on Bolton FM. You won't be disappointed! With regular features such as "is it cover or is it pukka" can you tell the real artist from the cover artist? And the Late Shows Facebook question of the week, it's your chance to get involved.
Wednesday, 20 Sep 8pm
Listen Again