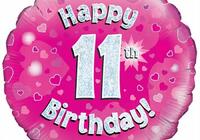 Happy 11th Birthday
Bolton FM was formed in the year 2008 by a group of local interested parties and supported by the council.
Saturday, 20 Jun
Read More
The Super Sixties Show
Manu Durkin
Join Manu for two hours of great classic songs and tracks from the 60s.
Thursday, 09 Jul 6pm
Listen Again
Breakfast
John Entwistle
Join John every morning from 7am for The Breakfast Show. All the songs you all love and the top hits from today! Plus Retro Number One at 7:45am Traffic and travel, and all the latest news from your town and around the world.
Tuesday, 14 Jul 7am
Listen Again