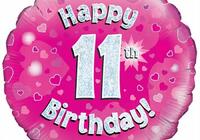 Happy 11th Birthday
Bolton FM was formed in the year 2008 by a group of local interested parties and supported by the council.
Saturday, 20 Jun
Read More
The Noughties Nostalgia Show
Thomas Gavin
Join Thomas as he plays great music from an underrated decade when pop, r'n'b, rock, dance and everything else in between was ruling the world and the airwaves! As well as a wide variety of hits he's got a 'Collaboration of the Week' where we celebrate a great duet between two great artists, 'Guess The Year' when he plays 5 songs and you simply have to narrow down the year they came from and of course 'The Rousing Anthem' which will send you into the giddy heights of pure joy! Pull up a pew, get comfy and join in; the more the merrier on the '00s Nostalgia Show'!
Tuesday, 12 Jan 10pm
Listen Again
Mid Mornings
Andrew Dickson and Phil Ashcroft
Join Andrew and Phil for two hours of music and chat with special guests from the local area. Let us know your answer to "Phil's question of the day" Get in touch on Facebook, Twitter..or email studio@boltonfm.com
Friday, 15 Jan 9am
Listen Again