ON AIR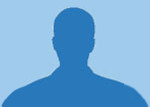 Studio Webcam
Webcam is Online
Check out our live studio feed to see what's happening right now! Get a behind-the-scenes glimpse of our presenters, guests, and team members as they work to create amazing radio!
View
Sundae Servings
Thomas Gavin
Tom is in the Sundae Servings hot seat this week with the Manchester Gig Guide, new releases and classic tracks from the alt and indie world, plus one or two surprises!
Sunday, 03 Dec 5pm
Listen Again
The Spirit of Bolton
Sylvia and Tony Bridge
Our weekly look at faith in Bolton and around the world, featuring local contributors and varied music.
Sunday, 03 Dec 6pm
Listen Again