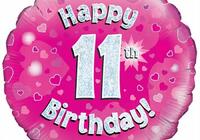 Happy 11th Birthday
Bolton FM was formed in the year 2008 by a group of local interested parties and supported by the council.
Saturday, 20 Jun
Read More
Club Tropicana
Kev Gurney
From ABC to ZZ Top, Club Tropicana brings you the best of the 80s - every Saturday night between 6 and 10pm. We aim to have you singing along, clapping your hands, tapping your feet and even occasionally playing the air guitar.
Saturday, 28 Nov 6pm
Listen Again
Prayers for Bolton
Rev. Ian Smart and Sue Snowden
More Prayers for Bolton, our weekly act of worship, which will be hosted once again by Ian and Sue from Harwood Methodist Church. They will lead listeners through a selection of worship, hymns, songs, prayers, readings and reflections. It is a chance for you to be able to worship at home, and to raise your voices in praise with others from around the Bolton Family.
Sunday, 29 Nov 11am
Listen Again