How did it all start?
Well, back in 1997 Bolton was to have its first commercial radio station. A group of radio enthusiasts led by Dorothy Martland, Roy Worthington and Derek Knowles got together a team, and planned to bid for the licence.
They got the advice of Councillor Frank White who brought together BIG community backing by getting the likes of Bolton Wanderers, Bury FC & The Manchester Evening News on board.
Over two years building up to the licence being announced, and under the radio station name of Variety FM, they provided Bolton with a number of professionally run restricted service licence (RSL) broadcasts.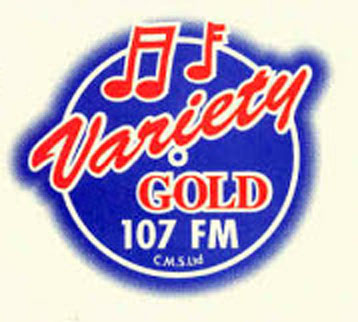 In 1999 came the news that Variety Gold had not got the licence and it had been given to a Bury group which was to become Tower FM.
The disappointment was immense but one thing that had emerged during all this was that radio training is a tremendous tool in raising self confidence and self-esteem. So DBBC a radio training charity was born.
Ofcom which had come into being in 2001 launched the first phase of community radio licensing in September 2004 which received 200 applications for the first licences. The group knew this was their opportunity and in 2006 work began to put together a new bid to bring truly local radio with a community focus to Bolton.
A few years later in October 2007 it was announced that Bolton was to get a truly local radio station, with a community licence being advertised by Ofcom. The new team of Andrew Dickson, Dorothy Martland, Manu Mistry, Malcolm Ngouala, Ish Patel, Les Smith, Frank R. White, Kevan Williams and Alanna Rice knew this was their chance to truly make a difference in Bolton, and succeed in the dream of providing Bolton with a radio station that serves its community.
On 25 March 2008 it was announced by Ofcom that the bid had been successful, but there was still lots of work to be done to get on air.
Bolton F.M. Community Interest Company was incorporated on 29th May 2008 all-most a year later on 23rd May 2009 Bolton FM started test transmissions, our earliest record of FM broadcast is from 27th May 2009 however we were officially launched by the Mayor of Bolton, Cllr Norman Critchley, at the start of the One Bolton Festival Event on Victoria Square at 11am on 20th June 2009.
The launch was a significant milestone for the station and marked the beginning of its journey as a community radio station, serving the people of Bolton with locally produced programming and providing a platform for local voices to be heard.
Mayor of Bolton, Cllr Norman Critchley, Frank White and Andy Wilkinson.