Welcome to the Bolton FM listen again service.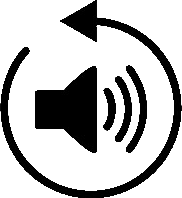 Just select the day of the week you are interested in to access the programme schedule for that day, then simply click the listen again button to hear your favourite show again.
Shows are only available for seven days, therefore, so you don't miss out we recommend you listen again as soon as possible after the original transmission date.
This is Bolton
Kevan Williams
Join us as we bring you interviews and local news, accompanied by great music, perfect for a late morning and lunchtime.
Friday, 22 Sep 11am
Listen Again
The 70's Show
Neil Wilkinson
Hour 3 tonight is a retrospective of the classic Slade Compilation from 1973, 'Sladest' and it was the first record that Neil bought with his own pocket money. As usual, Hours 1 & 2 will be the best and most eclectic music from the most diverse musical decade EVER! The golden age of music that just keeps on giving.
Sunday, 24 Sep 9pm
Listen Again
Cuddle on the Couch
Thomas Campbell
Join us for two hours of the worlds greatest love songs. Whether you're spending the evening with a loved one or simply want to unwind after a long day, our selection of romantic ballads and love songs is sure to hit the spot. If you want to send a message to special someone or simply share a song that holds a special meaning for you, the show's email studio@boltonfm.com is always open and ready to receive your messages.
Thursday, 21 Sep 10pm
Listen Again