LISTEN AGAIN TO THE PAST 7 DAYS OF BOLTON FM
Welcome to the Bolton FM listen again service.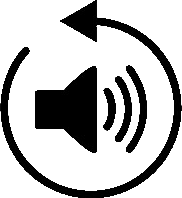 Just select the day of the week you are interested in to access the programme schedule for that day, then simply click the listen again button to hear your favourite show again.
Shows are only available for seven days, therefore, so you don't miss out we recommend you listen again as soon as possible after the original transmission date.
Saturday Lunch
Rachel Darné
Rachel is on hand to take care of your lunchtime music and entertainment this Saturday
Saturday, 19 Sep 12pm
Listen Again
The Early Late Show
Anthony Bonney
Join Anthony for late night music, chat and plenty of laughs!
Tuesday, 15 Sep 9pm
Listen Again
The Super Sixties Show
Manu Durkin
Join Manu for two hours of great classic songs from the 60s.
Thursday, 17 Sep 6pm
Listen Again