LISTEN AGAIN TO THE PAST 7 DAYS OF BOLTON FM
Welcome to the Bolton FM listen again service.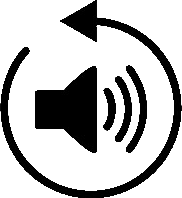 Just select the day of the week you are interested in to access the programme schedule for that day, then simply click the listen again button to hear your favourite show again.
Shows are only available for seven days, therefore, so you don't miss out we recommend you listen again as soon as possible after the original transmission date.
Mid Mornings
Andrew Dickson and Phil Ashcroft
Join Andrew and Phil for two hours of music and chat with special guests from the local area. Let us know your answer to "Phil's question of the day" Get in touch on Facebook, Twitter..or email studio@boltonfm.com
Friday, 27 Nov 10am
Listen Again
Club Tropicana
Kev Gurney
From ABC to ZZ Top, Club Tropicana brings you the best of the 80s - every Saturday night between 6 and 10pm. We aim to have you singing along, clapping your hands, tapping your feet and even occasionally playing the air guitar.
Saturday, 28 Nov 6pm
Listen Again
The Saturday Weekender
David Carne
Join Dave as he keeps you entertained on Saturday Morning. Great music and chat.
Saturday, 28 Nov 10am
Listen Again