LISTEN AGAIN TO THE PAST 7 DAYS OF BOLTON FM
Welcome to the Bolton FM listen again service.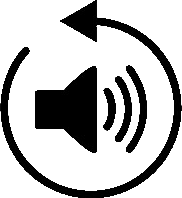 Just select the day of the week you are interested in to access the programme schedule for that day, then simply click the listen again button to hear your favourite show again.
Shows are only available for seven days, therefore, so you don't miss out we recommend you listen again as soon as possible after the original transmission date.
The FANalysis Midweek Sports Show
Harlan Fallon & Danny Rowe
Join us for the MIDWEEK FANalysis Sports Show.
Thursday, 02 Jul 8pm
Listen Again
Club Tropicana
Kevin Gurney
From ABC to ZZ Top, Club Tropicana brings you the best of the 80s - every Saturday night between 6 and 10pm. We aim to have you singing along, clapping your hands, tapping your feet and even occasionally playing the air guitar.
Saturday, 04 Jul 6pm
Listen Again
Saturday Sport
Jim Bailey
Join the usm for all the latest news from the world of sport at a local and national level.
Saturday, 04 Jul 2pm
Listen Again