LISTEN AGAIN TO THE PAST 7 DAYS OF BOLTON FM
Welcome to the Bolton FM listen again service.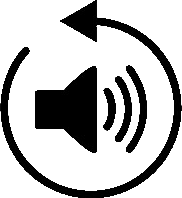 Just select the day of the week you are interested in to access the programme schedule for that day, then simply click the listen again button to hear your favourite show again.
Shows are only available for seven days, therefore, so you don't miss out we recommend you listen again as soon as possible after the original transmission date.
Mid Mornings
Big 'H'
Big H is here with two hours of fun music and entertainment. Hits and Headlines kicks off the show where all the songs are from one year and Big H will give you clues from the news and all you have to do is guess the year. Then at ten it is an hour of Big H's top tunes and the latest showbiz gossip.
Tuesday, 12 Jan 9am
Listen Again
This is Bolton
Kevan Williams
Join Kevan for interviews, information, local topics, national news stories, and some excellent late morning and lunchtime music.
Friday, 15 Jan 11am
Listen Again
The FANalysis Midweek Sports Show
Harlan Fallon & Danny Rowe
Join Harlan, Danny and Kian for another instalment of your weekly FANalysis show bringing you reaction to what's been happening in your local sporting area and beyond.
Thursday, 14 Jan 8pm
Listen Again