LISTEN AGAIN TO THE PAST 7 DAYS OF BOLTON FM
Welcome to the Bolton FM listen again service.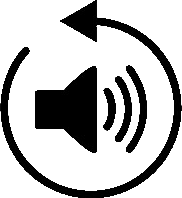 Just select the day of the week you are interested in to access the programme schedule for that day, then simply click the listen again button to hear your favourite show again.
Shows are only available for seven days, therefore, so you don't miss out we recommend you listen again as soon as possible after the original transmission date.
The Soul Session
Eddie Goff
Join Eddie for the Soul Session every Monday night! Playing the very best of Soul, Funk, Motown and Northern Soul.
Monday, 01 Jun 11pm
Listen Again
The Saturday Weekender
David Carne
Join Dave as he keeps you entertained on Saturday Morning. Great music and chat.
Saturday, 06 Jun 11am
Listen Again
The Late Show
Andy Openshaw
Join Andy and the guys for late night music, chat and plenty of laughs!
Tuesday, 02 Jun 11pm
Listen Again