Sport on Bolton FM
Series 2 Episode 1 - Ian-Evattably!
Talking Trotters
Talking Trotters is back for a new season. On this episode, the boys talk the arrival of Ian Evatt, and the first 3 new arrivals at the UniBol. Plus a (very) brief review of the League 1 campaign.
Saturday, 01 Aug
Bolton FM Sport: Wednesday Lockdown Club
6pm - 8pm Wednesday
Join Jim for sporting discussion from Bolton and beyond on your Wednesday Night Delight.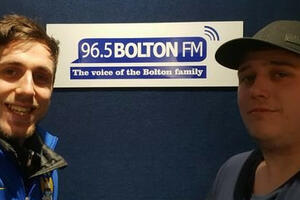 The FANalysis Midweek Sports Show
8pm - 10pm Thursday
Join us for the MIDWEEK FANalysis Sports Show.
More
Saturday Sport
2pm - 5pm Saturday
Join the team for all the latest news from the world of sport at a local and national level.
More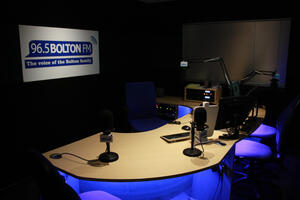 Bolton FM Sport: Beyond the Boundary
5pm - 6pm Saturday
Simon interviews the stars and legends of the Bolton Cricket League.
More
The Latest Wanderers News from The Bolton News
Keep up with all the local sport Follow us on Twitter