RECOMMENDED READING FOR VOLUNTEERS
Four recommended books to read about the UK radio industry
By Chris Hadjar
This November (2020) I'll be celebrating my tenth anniversary being a volunteer at Bolton FM.
It's fair to say that I've learnt a lot both on- and off-air in that time that has gone some way to shape how I look at the UK radio industry.
But rather than bore you with a state-of-the-nation type article praising and criticising all the things that have happened over the past ten years, I thought I'd share a few books I've read about the wonderful, weird but always brilliant world or radio.
Radio Moments (David Lloyd)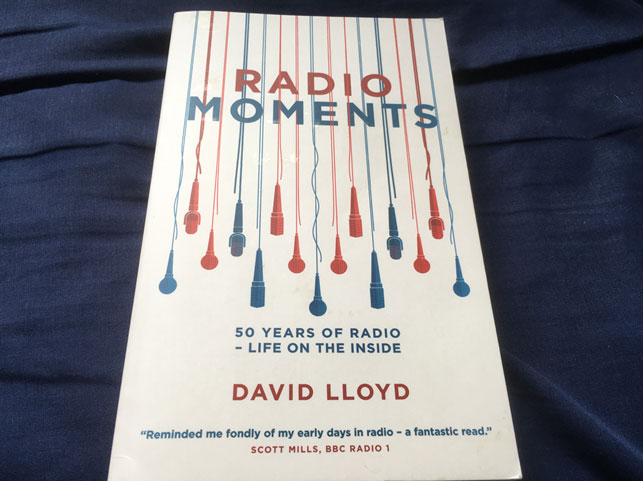 A bit of background on David Lloyd; he is the man to go to if you want to learn about the rich and glorious past of radio in the UK across all sectors, whether it be community, commercial or public broadcasting.
His Radio Moments podcast (where the title of the book comes from) speaks to some of the biggest and well known names in the radio game (e.g. Tony Blackburn and Chris Moyles) as they reveal how they got into radio, what they have done to grow as broadcasters and presenters and some standout moments in their careers.
For the record he speaks to some well known people that have cut their teeth behind the scenes as well.
But the book looks at some significant phases in the UK and the effect that it had across the industry.
Two of the biggest topics discussed in my opinion are the changes to BBC Radio 1 that were made by then 36-year-old Controller Matthew Bannister from 1993-94 that resulted in established talent such as Dave Lee Travis and the aforementioned Blackburn depart in order for the likes of Chris Evans and Jo Whiley to come in and freshen up the sound of the station and appeal to its true target audience of 15-29 year-olds.
It may not have been popular, but it certainly breathed new life into Radio 1.
The second concerns the death of Princess Diana in 1997 and how well the radio industry responded to such a tragic event.
Mark Goodier, at the time the presenter of the Radio 1 Chart Show, described how he felt unable to broadcast that day's edition on Sunday evening, feeling as though it would be 'absolutely crazy' to do so.
Similarly, Robin Lustig of BBC Radio 4 speaks of taking vox pops outside Kensington Palace where he largely had a sample of interviewees expressing their anger towards the Royal Family over what had happened to her.
The corporation could have scrapped the piece, but opted to use it after correctly guessing that the people were reflecting the mood of the nation.
Lloyd points out that 'they [the radio stations] adjusted their mood because they knew their friend, the listener, was shocked and upset - and they wanted to say the right thing'.
These are only two examples of his lengthy career in the medium. Overall there are sixty moments to enjoy in this captivating and highly recommended book.
Team, It's Only Radio! (John Myers)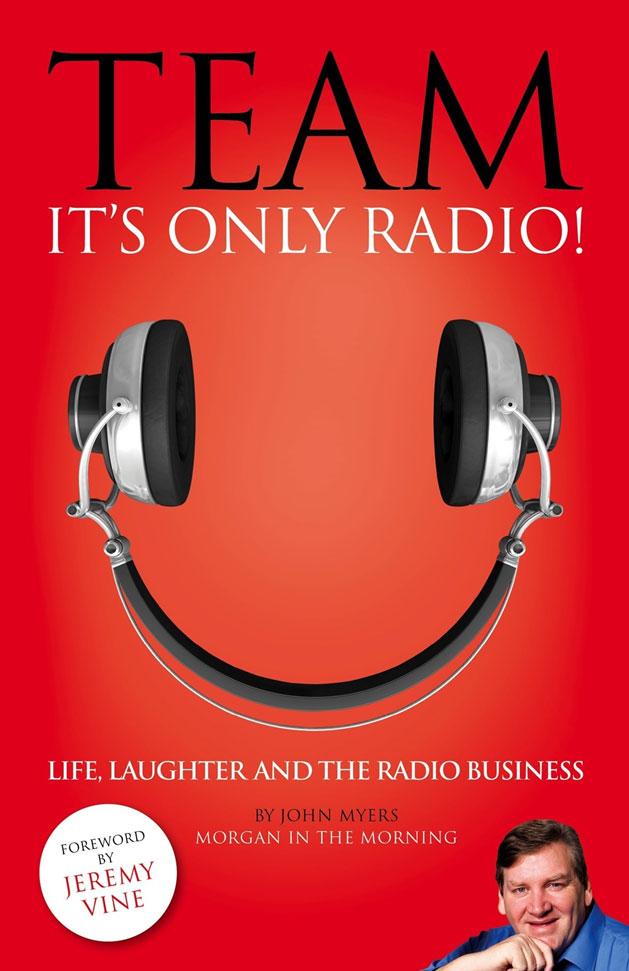 Big H (Mid-mornings 9-11am Monday to Thursday) knows a lot about radio and broadcasting in general.
Crucially he knows even more people that have worked on-air and behind the scenes across the industry, one of which was John Myers.
I had been lent a copy of his autobiography by H and was slowly making my way through it when I woke up on Sunday 2nd June 2019 and read the news that he had passed away mere weeks after his 60th birthday.
Reading this after the fact could have been a bit maudlin, but instead you learn about how he got started at BBC Radio Cumbria as a Station Assistant and then country music presenter (despite not being a fan of that genre of music), became a big star as John Morgan with 'Morgan in the Morning' for CFM up in his native Carlisle and then Century Radio in Newcastle, and what ingenious method he used to get 105.4 Century FM (now Heart North West) to obtain commentary rights for Manchester United matches.
And this barely scratches the surface of someone who has been massively influential in shaping the UK radio landscape in the 21st century and has some very forthright opinions on the changes that commercial radio was going through towards the end of the noughties (2000-2009).
It could easily be thought of as the funniest book on this shortlist - which it is in my opinion.
Thank You For The Days! (Mark Radcliffe)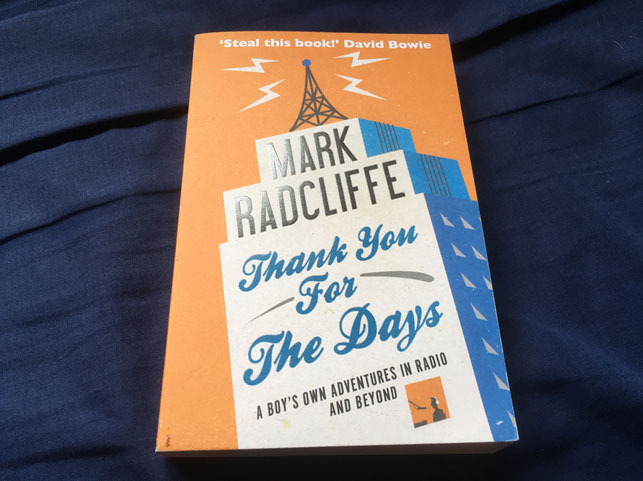 Bolton's (alright Farnworth's) very own Mark Radcliffe has had a remarkable time in radio over the course of forty years.
Starting on Piccadilly Radio, making his way to BBC Radio 1, and then moving to sister station Radio 2 before working alongside Stuart Maconie on BBC Radio 6 Music, he goes through some of his best, funniest, toughest and outright strange experiences that have made him a national treasure.
These include:
The day he was on 'Stars In Their Eyes' (and won).
The last time he and Marc Riley (also from Bolton) broadcast their well-loved Afternoon slot on Radio 1 in March 2004.
The time he swore on air.
How tough it was for him and Riley to take over the mantle of the Radio 1 Breakfast Show and why it didn't succeed (spoiler alert; he didn't really fancy doing it).
The time he met David Bowie.
The day he found out his hero and mentor John Peel had died.
There are also tales about some other days from outside the radio world such as 'the day my mother hit me with a golf club' or 'the day I missed an open goal at Maine Road', which are equally deserving to be in this book much like those tales that have happened behind the driving desk.
I should point out that he wrote this book soon after turning 50 in 2008 and that it felt appropriate to talk about some of those moments that he believed had played a big part in his life and career, which has largely consisted of him talking in between playing records.
You'll laugh and you'll cry, but more importantly you'll enjoy yourself as you understand why he loves what he does and why he's so good at it.
The Red Light Zone (Jeff Zycinski)

One from my lockdown list of 'must read soon', this is a fascinating tale of Zycinski's twenty-five years at the BBC up in Scotland in its radio department, which he would eventually take charge of up until his departure in 2018.
Much like the previous books on this list, it's funny, warm, personable and leaves you wanting more.
Named after a blog he writes called TheRedLightZone.com, he discusses how he got into radio via journalism, some of his favourite tales in his early days joining the corporation, how he got his life back on track following the death of his Dad.
You get an idea of what drove him into wanting BBC Radio Scotland to be one of - if not the best - radio stations in the country, baring in mind the fierce competition from commercial stations Radio Clyde and Moray Forth Radio that they had to deal with (and still do).
He speaks his mind about Brexit and Scottish Independence (specifically what he felt the beeb was getting wrong in terms of its coverage) and how it ultimately and sadly led to his exit from the corporation.
If you want more insight from one of the finest minds in the UK radio industry, his blog is still active (thankfully).

Finally, if you've got any thoughts on this list or further recommendations, you can get in touch with me on Twitter @chrishajdar.