Kev Gurneys Club Tropicana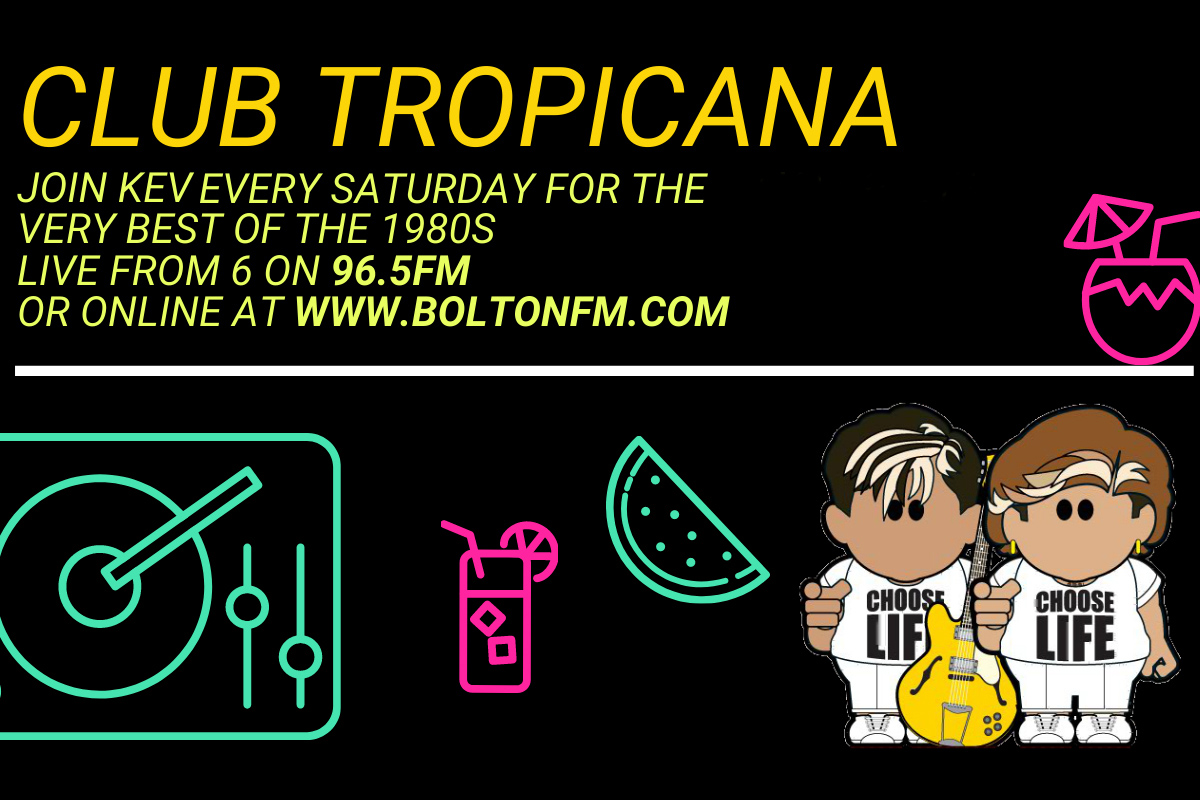 We pride ourselves on playing the very best (and yes, occasionally the very worst) of the 1980s every Saturday night from 6pm.

Some of the biggest names in 80s music and TV have been on the show and we regularly play new material from 80s artists as well as some great alternative versions of classic 80s tracks.
You can keep up to date by checking out the shows Twitter and Facebook or to keep up to date with what's happening you can check out the Website

Missed a show ? Why not Listen Again to last weeks show.